Joy Jog/Walk Brings Elementary Students Together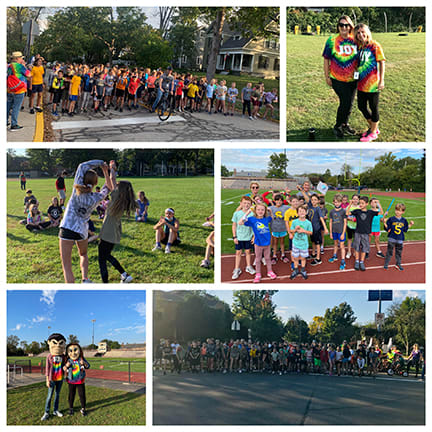 Smith and Harman students participated in the 2021 Joy Jog/Walk Friday, Oct. 15. Both groups met up at Mack Hummon stadium for even more fun!
Smith Families~
That's a wrap! Can you believe we are already through the first quarter? It has been a wonderful start to the school year with our Joy Jog today, trips to Houk Stream, parent teacher conferences, and many PTO events such as Chess Club, fall pumpkin sale, new spiritwear, and Boo-ing your friends.
Many of our celebrations this year are in a hybrid form, yet we are grateful for the opportunity to still share these fabulous experiences with our community. We are now looking forward to another amazing Smith Halloween Parade! Please read the information below regarding our Halloween festivities taking place Friday, Oct. 29 starting at 1 p.m.
Yours in education,
Chrissy Elliott

Smith Celebrates Halloween, Friday, Oct. 29!
Important information for our upcoming Halloween Celebration
Students will return from lunch in costume or put their costume on at 12:40 p.m. after recess.

Costumes need to be appropriate for school
Parade will take place at 1 p.m.
Friday, Oct. 29, 2021 starting at 1 p.m. Parade Plan
Students will exit from the side Telford door by the little playground beginning at 1:00 p.m. starting with 6th grade

Students will circle around the front of Smith on the sidewalk closest to the building along Shafor Blvd. to the sidewalk on Aberdeen to their spot on the black top (will be marked with signs/cones) and be seated.

As soon as 6th is done, 5th, 4th, etc. will follow.

Each grade will sit in their marked off area until 1st grade arrives.

Once 1st grade is finished, we will return inside the building in the opposite order starting with 6th grade.
Parents are welcome to come enjoy the parade. We ask family members remain in the grassy area on the front lawn, boulevard, or lining the sidewalks on the outside of Aberdeen and Telford. Parents won't be able to enter past the fence on the blacktop area where students are lining up. The outdoor parade will be canceled if it rains Friday, Oct. 29. If this is the case, students will have a modified indoor parade, but we will be unable to accommodate visitors.
We are looking forward to another amazing Smith Halloween Parade!
Panorama Surveys at Smith Begin Next Week
Next week, Smith students in grades three through six will be asked to participate in a short online survey during the school day. We believe our students' confidential and anonymous responses will provide invaluable insight into their experience, and how we can improve and adapt to their needs. You can review the questions on our website at Panorama Surveys.
The Idea lab is up and running again, giving students the opportunity to take part in great hands-on activities. We are looking for a few supplies to keep the lab fully stocked.
Needed:
2L plastic bottles
Egg cartons
Cotton balls
If you have these items to donate, please send in with your student or drop them off in the office. Thank you!
School Fees Sent Home Thursday
Student fee invoices came home Thursday via backpacks. You will see a technology fee and a general fee. Please visit EZPay to pay online or send in a check to the office, made out to Smith Elementary.

Monday - D
Tuesday - E
Wednesday - A
Thursday - B
Friday - C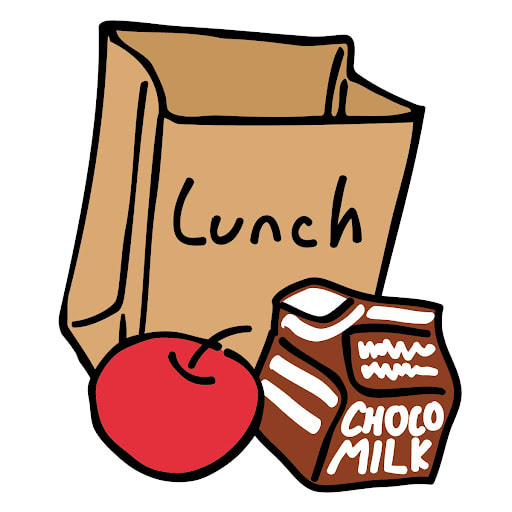 New items are coming to this month's lunch menu. Hot lunches start Tuesday! Hot lunch will be available on Tuesdays and Thursdays. Due to supply chain issues, some menu items have been changed. To see the latest lunch menu, visit the Family Communications Hub.